Get noticed at your trade show or event by renting as a bright logo projector!
We offer remote rental of illuminated logo projectors for indoor and outdoor use.
Communicate, inform and sell with light!
Discover innovative and cost-effective technology to get noticed at your trade shows and events. Easy to use and install, our rental logo projectors are delivered ready to use for instant large-format light advertising!
No travel or waiting for technicians, we deliver where you want (parcel relay point, hotel, address, etc.) and send a carrier to pick up the package once your need is over.
A multitude of applications with our logo projectors for rent:
> Attract more visitors to your stand with the projection of your logo on the ground:
You can easily install our logo projector for immediate illuminated advertising in the aisles of the living room. The fixing can be done on the ceiling, on a wall or simply by laying a book on a high piece of furniture or a stand structure.
The logo projection is customized with your file. It is possible to project bright logos from 1 to 4 colors.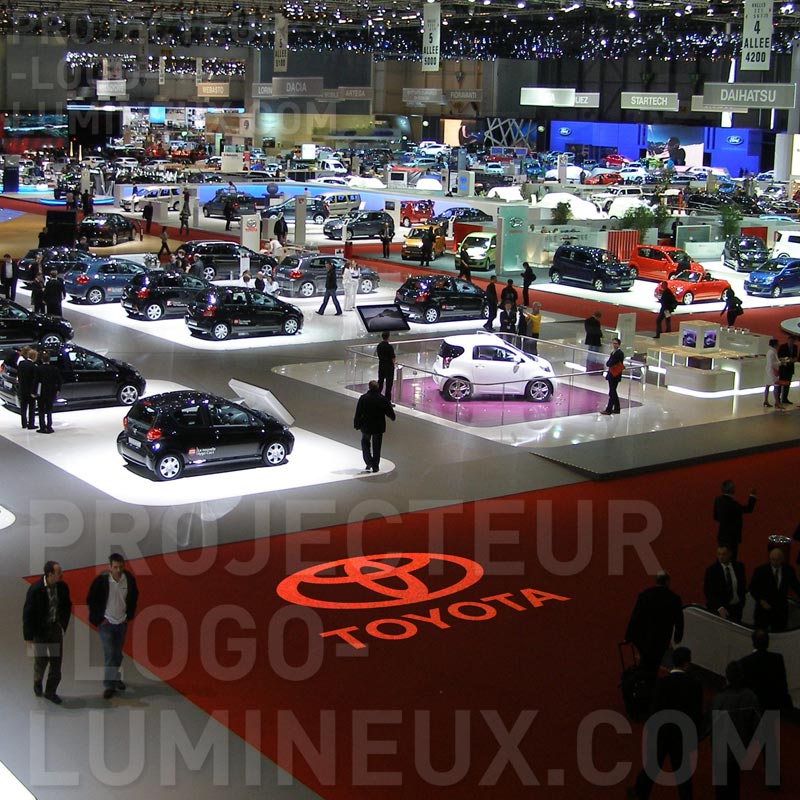 You can also use our rental logo projectors for illuminated advertising on the ground on untapped surfaces and create an innovative different visual experience that reinforces your brand image.
> Large format illuminated advertising projection on building facade for commercial events: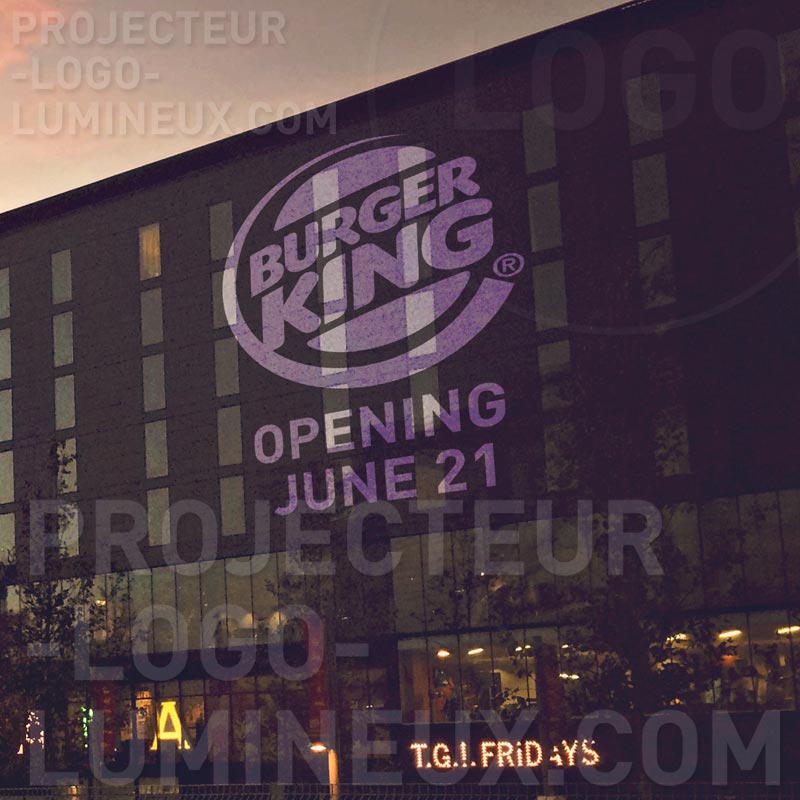 For your store openings, product launches or promotional operations (Sales, Black Friday, Open House, etc.) use your facades as a new communication medium. The large format light projection is economical compared to the classic display (large format tarpaulin) or video-projection. You will mark the spirits with innovative technology that attracts attention. Our projections have a double effect on targets: street advertising / guerrilla marketing that marks the spirits and a sharing of this experience on social networks that increases the visibility of your message.
> Luminous logo projector rental for event luminous logo projection: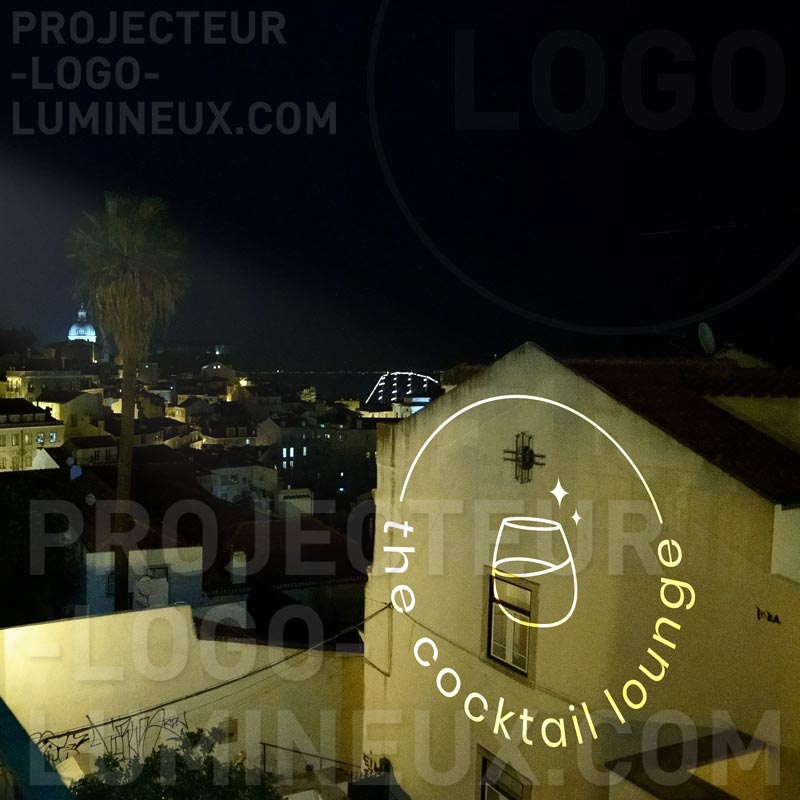 In a few moments, with our logo projectors for rent, create large-format illuminated signage to communicate and inform your customers and visitors of your event venue.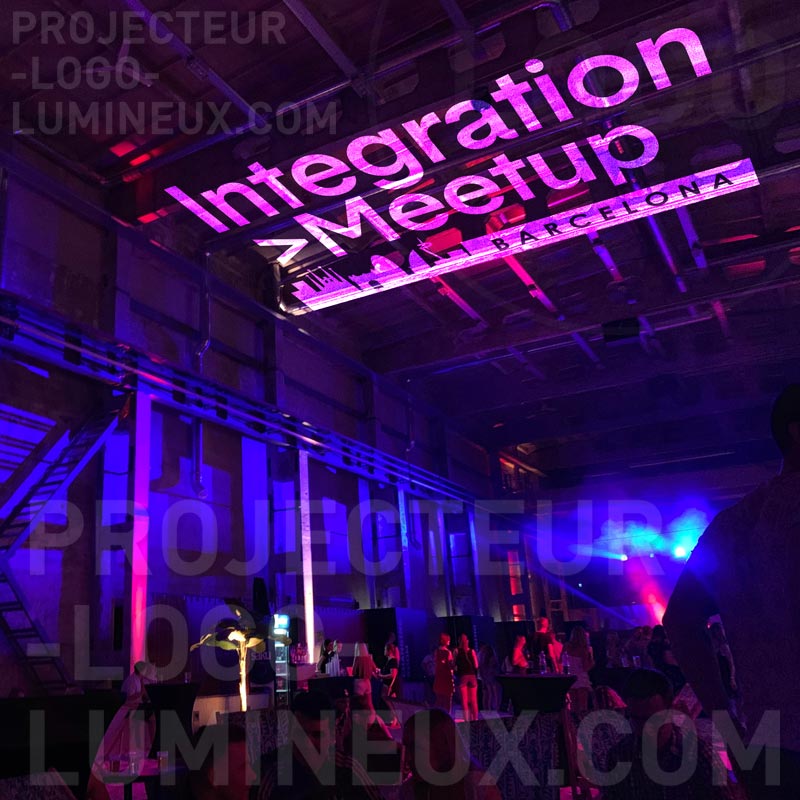 To strengthen branding and your brand image during your corporate parties, renting a logo projector is the solution. You can project on all types of flat surfaces and brand in a few moments a reception area or your premises. This instant branding will benefit your notoriety when sharing photos on social networks.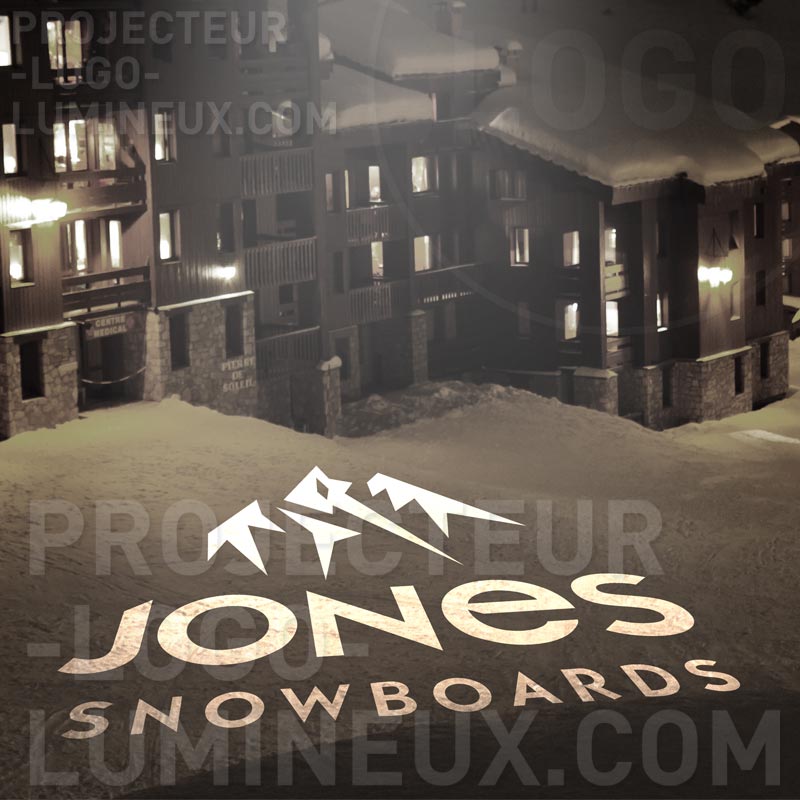 Exploit surfaces never before used for your advertising! With our logo projectors for rent it is possible to project your logo or advertisement outdoors at night on any flat surface. Whether for innovative street / guerrilla marketing advertising or for activation, our logo projectors for rent are an efficient, fast and economical solution.
Street > and guerrilla marketing with mobile logo projection on buildings:
Do you have an event? A product or service launch? Light projection via our logo projectors is an innovative technology for your street/guerrilla marketing campaigns. Our LED technology projectors are easy to install and can be powered by a generator set for fixed or mobile projections.
Like the light projection of the Bat Signal it is possible to project any type of visual, from the logo in flat design mode or quadri visual.
Do you have a project? Would you like to know more about our rental offer?
Do not hesitate to contact us, we will get back to you shortly.
Contact from