Attract attention with light!
> communicate brightly indoors and outdoors,
> to be noticed by passers-by or at trade shows,
> guide your visitors,
> sell more with the light!
We offer the widest range of gobo/logo projectors on the market for:



1. Light advertising at the place of sale, store, showroom or home of your company to attract attention:
Classical advertising is becoming commonplace, and so is the massive use of digital. Customers are saturated with moving images and this channel is no longer efficient.
Discover point-of-sale light communication via our gobo projectors.
Whether it's a logo, a message or an advertisement, the applications are many and varied.
Attract attention via quality, sustainable, economical and environmentally friendly signage (LED technology).
2. Light signage projected to the ground to guide and greet your visitors:
Whether it's guiding your visitors, creating a light path on the ground like Ikea's bright arrows or simply managing your checkout queues, the light signage on the ground is the solution!
We can project any type of classic pictograms or following your visuals/instructions.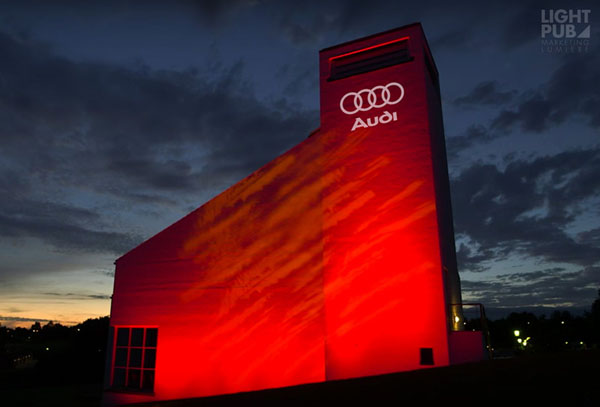 3. Light sign projected on wall/floor to sell more!
To replace your energy-intensive neon light sign or a bright box with stretched or printed visual fabric, our projectors are the solution!
They allow large projections and above all a quick installation.
Their main asset will be financial and ecological. At the same size the price compared to a sign will be divided by 3 on average for responsible energy consumption and in line with the devices on the illuminated signs in terms of sustainable development.



4. Event advertising for trade show, exhibition and product launch:
Get noticed and attract prospects to your booth with an innovative and easy-to-install advertising solution.
Mark the spirits with the projection of your logo or that of your product to attract attention.
Finally for parties and events strengthen your corporate brand image through the projection of your logo.