Virtual light marking for Covid signage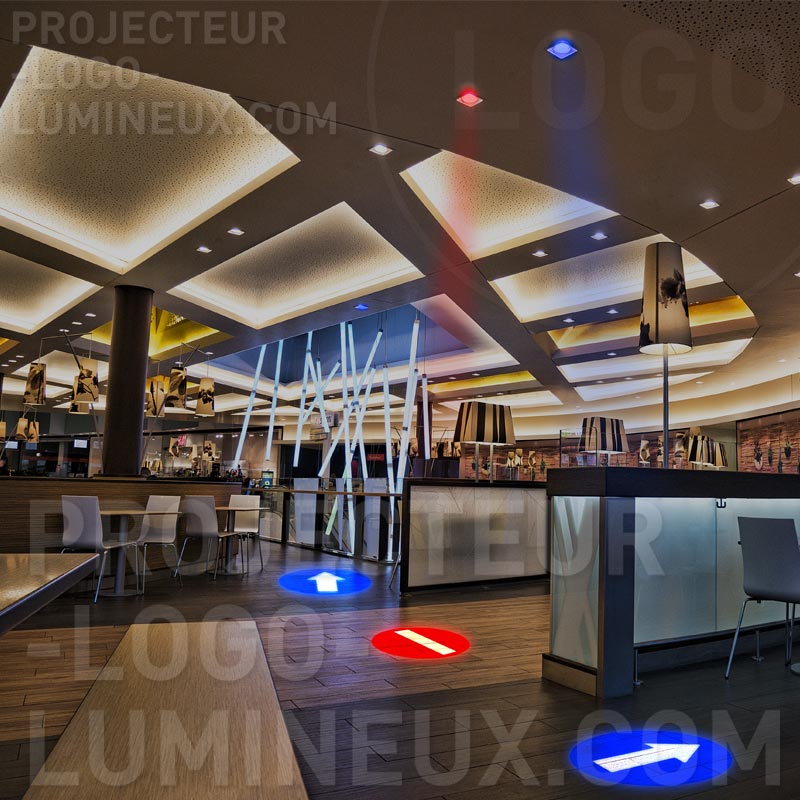 Use light to achieve fast Covid signage and manage your traffic directions with our light arrow projectors.
Compliance with health safety instructions to fight the spread of Covid forces shops, restaurants, shopping centers and establishments receiving the public to mark a direction of traffic.
The problem is that adhesive marking is relatively expensive and its effect becomes commonplace over time due to habit.
We offer you an innovative solution that has proven its worth: the marking and organization of your visitor flows via our illuminated arrow and pictogram projectors on the ground. A quick and impactful installation solution to remind us of the importance of respecting health instructions.
A sustainable and scalable investment in time:
Used during Covid to mark the direction of traffic on the ground or remind the sanitary rules this solution is durable and scalable.
You can keep this equipment to project other signage or advertisements later.
Eco-friendly equipment:
Our projectors are equipped with LED technology for reduced energy consumption and the visuals are interchangeable to evolve your communication afterwards.