Illuminated sign for Food Truck and Fast Food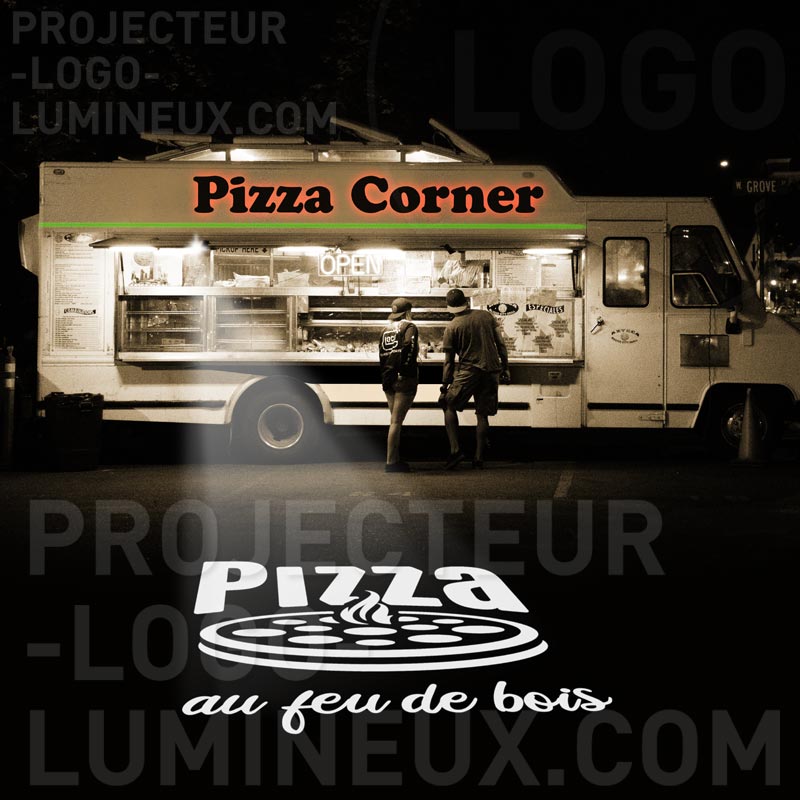 Be visible and get noticed or that you are!
Thanks to our illuminated signs by projection on the ground you attract attention and increase your sales.
Easy to install and energy efficient (LED lighting) our bright logo projectors attract attention.
The logo rotates automatically and can project itself onto a sidewalk, wall or any other surface to get you noticed.
We have versions for indoor installation and projection through a display case for example or for outdoor installation with moisture protection.
Do not hesitate to consult us, we will advise you with pleasure.