Projection panel attention forklift light on the ground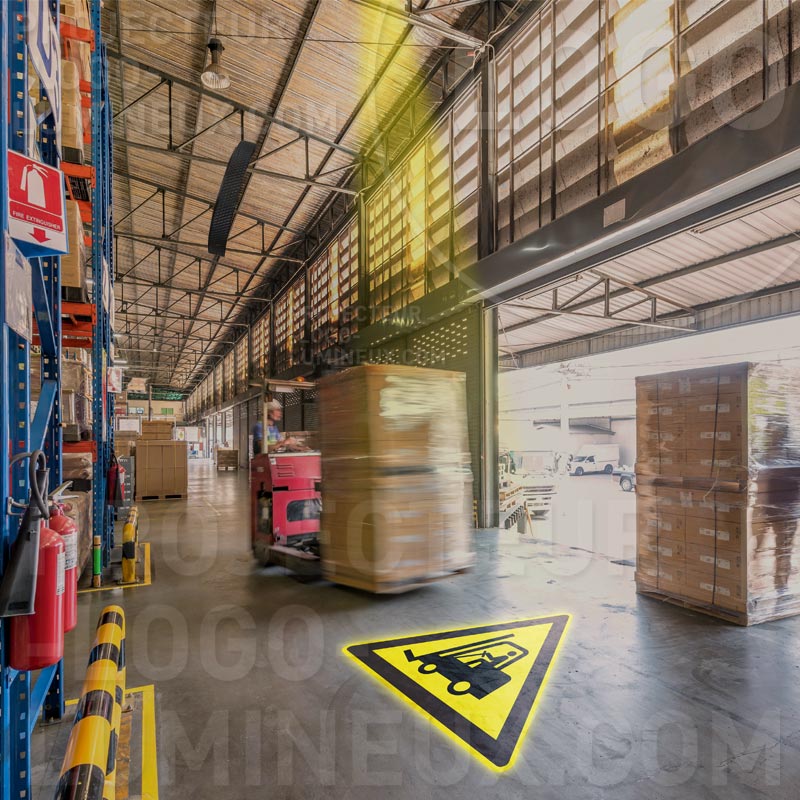 Reduce forklift accidents with our illuminated panel projectors.
Our range of IP65 gobo projectors is ideal for use in industrial environments and the projection of light panels.
Forklift accidents are one of the main sources of accidents in logistics industries and warehouses.
Our illuminated signage projectors allow the projection of warning signs to forklifts on the ground to prevent and reduce collisions. Easy to install it replaces the floor marking that wears out quickly and the LED technology is environmentally friendly in use.
Any panel is possible as well as tailor-made visuals. Do not hesitate to contact us for more information on our floor light panel projectors.