Gobo projector/logo single-phase electrified rail attachment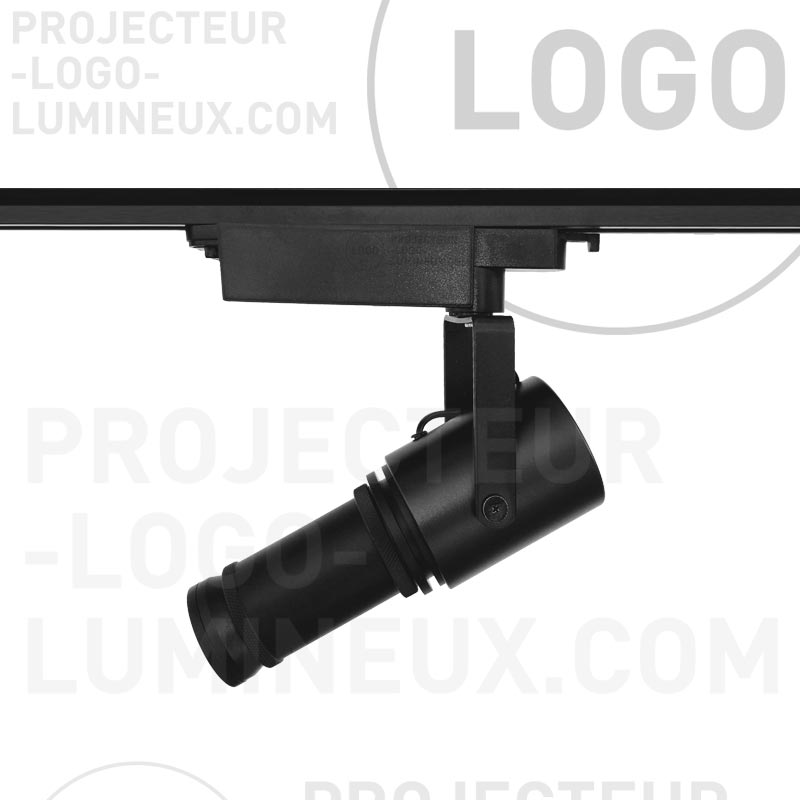 A new special retail product for the projection of visuals and logos in stores, shopping centers, showrooms, museums, etc.
Very easy to use this LED gobo projector is installed very easily and quickly on a single-phase electrified rail.
Thanks to its attachment to this rail you can project in all directions and where you want your logo, text or promotion in light.
Ideal for projecting light information to the ground.
Available in two LED powers to meet all retail environments.
Projecteur Logo Lumineux is the specialist in the supply of gobo projectors with LED technology for 15 years. We also ensure the engraving of gobo glass in-house at rates certainly the lowest on the market.