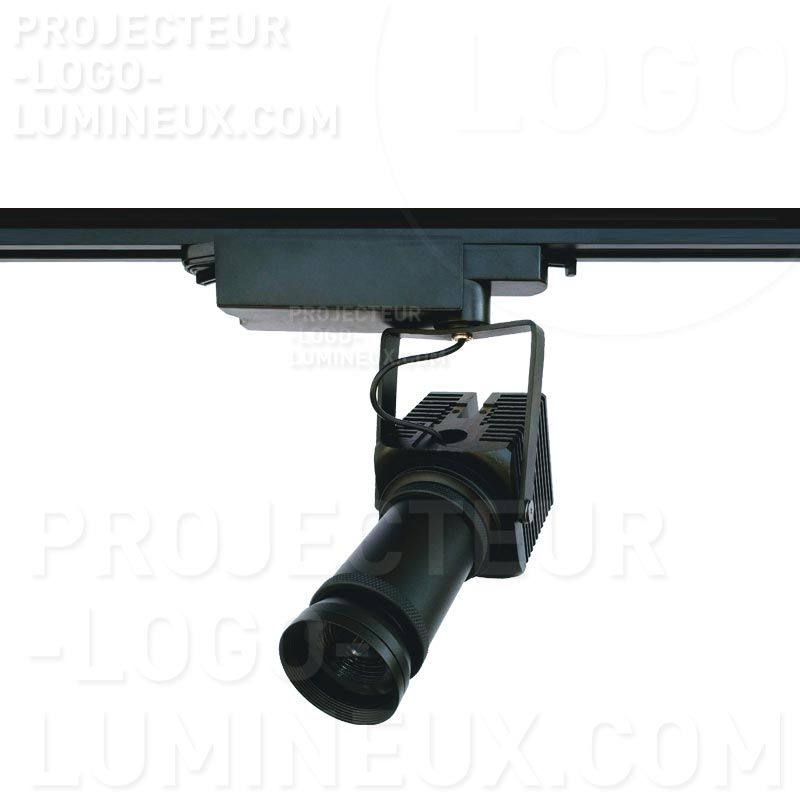  
Logo projector fixing electrified rail
LED bright logo projector with single-phase electrified rail fastener
Best value product

Stock & Gobo engraving in Europe

Responsive commercial service
LED bright logo projector with single-phase electrified rail fastener.


A logo, image and light signage projector ideal for shops, museums and corporate homes.
This LED projector allows you to project your logo, Instagram account, light arrow on the ground or any other bright signage you need!

Very easy to install and integrate into your business architecture, it has been designed for easy installation and scalable projection.
This bright logo projector attached to a single-phase electrified rail will allow you to project or you want your light communication in your point of sale. This new advertising technology offers you many applications.
Examples of uses for this electrified rail logo projector:
> projection of a bright arrow or a sign on the ground,
> projection of your logo, instagram account or any other social network,
> projection of a flash code to order from a dematerialized menu or download an app,
> price or brand projection for shopping malls,
> projection of promotions for sales,
> and more!


Evolutionary communication:
You can change visuals very simply. Just reorb order an engraving of a gobo with us and you can replace yourself without technical knowledge a new visual.
Your gobo projector with single-phase electrified rail fastener is a sustainable, scalable and remarkable investment for your customers.
Responsible and ecological:
This LED-technology gobo projector consumes very little energy and participates in your company's eco-responsible and sustainable development approach for its communication.
Technical information:
Use: inside,
LED power available: LED Cree 50 Watts without UV/IR (35 Watts available)
LED lifespan: 30,000 hours,
Light flow: 4000 lumens (50 Watts)
Fixation: single-phase or three-phase rail (3 ignitions),
Power: 140-265 V - 50/60 Hz
Colors: black,
Visual number: 1,
Focus: manual,
Operating temperature: -20 / 65oC,
Dimensions: 22x19cm.
Data sheet
LED Power

50 Watts

usage

Inside IP20

Applications

Retail / Store
advertising
signage

projection

fixed

Distance projection recommended night

10m

Distance projection recommended normal lighting (300 lux)

4m

Distance projection recommended strong lighting (500 lux)

3m

cooling

No fan, heat sink

fixation

Electrified rail
No customer reviews for the moment.