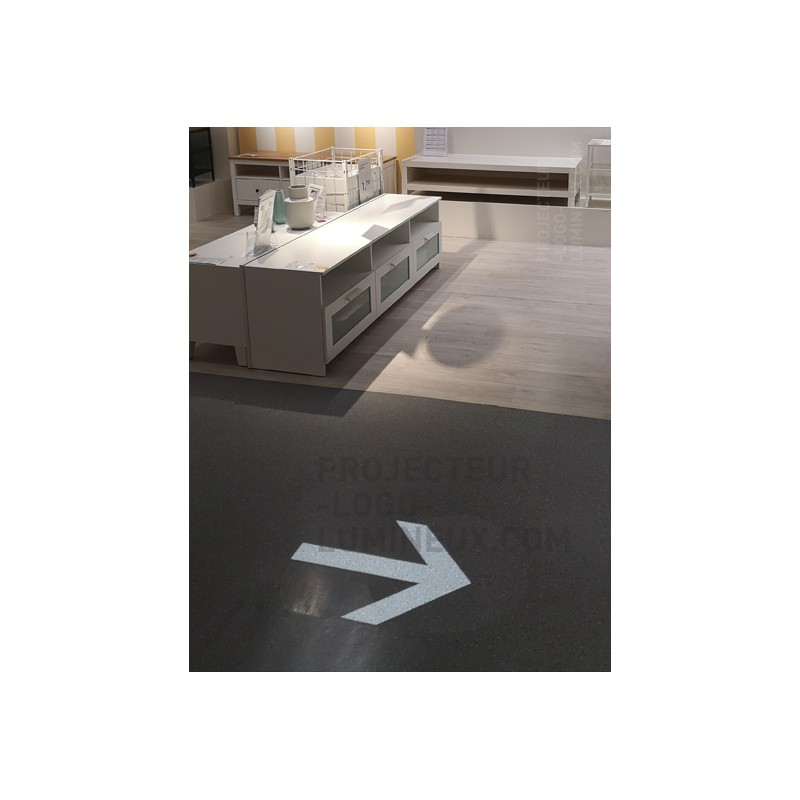  
Bright signage projector (arrow/pictogram/panel)
Light signage projector (arrow, pictogram, etc.) on the floor LED 50 Watts for indoor use.



Step 1:

specify your choice in the drop-down list for your visual.

Step 2:
Add the product to your cart.
Responsive customer service
Stock & Engraving gobo in Europe
Quality / Price ratio
50 Watts light signage projector/wall LED technology for indoor use.

Inform, communicate and guide visitors.

Innovative and economical light communication!
Differentiate yourself from your competitors and communicate in the light!

Visuals available to choose from the drop-down list:

> Technical information:
LED power: 50 Watts
LED brand: Cree
LED usage time: 30,000 hours
Recommended projection distances:
- night: 10 meters,
- normal lighting (250 lux on the ground): 4-5 m,
- intense lighting (500 lux on the ground): 2.5 m.

Use: Inside.
Logo rotation: fixed projection,
Installing the gobo: gobo already installed in the projector for immediate use,
Projection focus: manually adjustable for a clean projection.
Electrical connection: power cord with plug area (you can cut the cable if you need a ceiling keyer connection for example).
Installation: wall attachment, ceiling or free installation.
Projection angle orientation: manually adjustable.
Color: anthracite black.

size: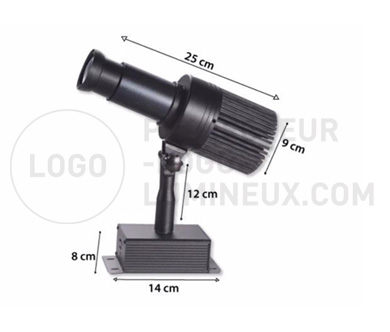 Weight: 1.6 kg
IP: 20
Lumens: 3500
Temperature: 6500 K
Opening angle: 17 degrees
Cooling: Silent model without fan. Dissipator cooling.
Temperature of use: -20 degrees Fahrenheit / -65 degrees Fahrenheit


> Gobo engraving (preset visuals to choose from) included in the price:
Hd glass gobo engraving (laser engraved glass slide with a visual of your choice) in black and white for white projection included in the price. Please select the visual you want via the drop-down list and add the product to your shopping cart.


> Delivery:
Delivery times: Worked D-7
Recommended product(s)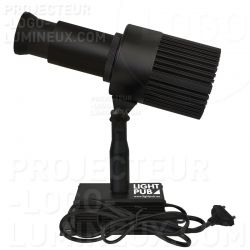 No customer reviews for the moment.