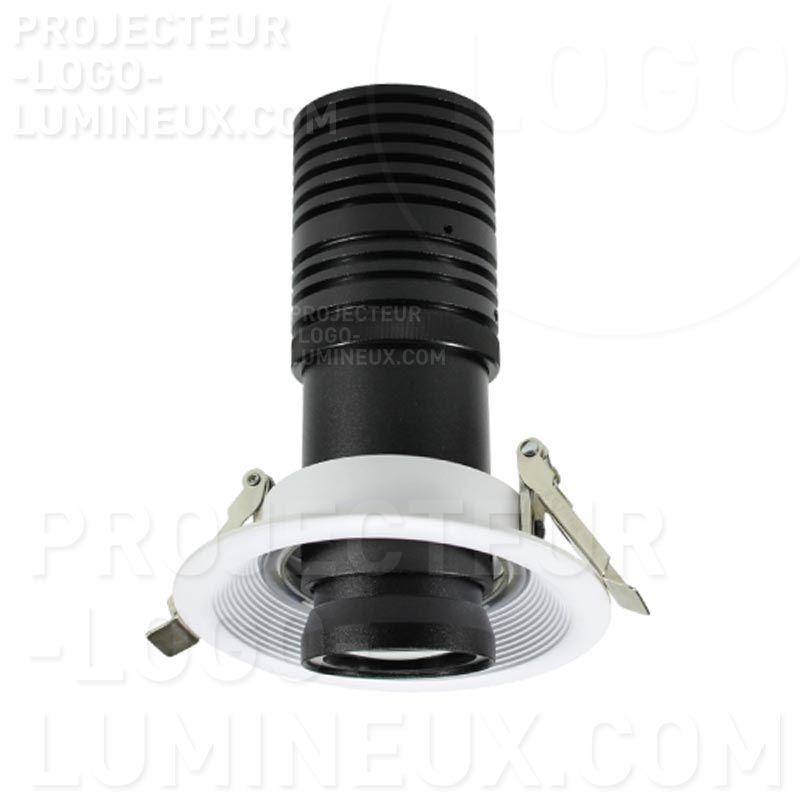  
LED recessed ceiling logo projector
LED recessed ceiling logo projector
Responsive customer service
Stock & Engraving gobo in Europe
Quality / Price ratio
LED recessed ceiling logo projector
A projector for a discreet installation in the ceiling. Ideal for standard light environments and installation at a height of up to 2.5 meters for a good light rendering.
Some examples of uses of our gobo projector embedded in the ceiling:
- projection of hotel room number,
- visual indication projection on the ground for fitting room
(free or busy),
- projection of a luminous arrow to the ground,
- projection of light signage on the ground
(toilet direction, parking, etc.),
- projection of bright logo on the ground,
- bright signage on fragile ground
(parquet, carpet, marble, etc.).
Technical information:
Use: inside,
Installation: ceiling,
LED power: LED Cree 20 Watts without UV / IR,
Clearly: 1600 lumens,
Projection: fixed,
Focus: manual,
Recommended use height: 250cm,
LED lifespan: 30,000 hours,
Use temperature: -20 to 65 degrees,
Dimensions: diam. 9.5 cm x 19 cm (height),
Ceiling-cutting diameter: 7.7 cm,
Power supply: external transformer provided.
Data sheet
LED Power

20 Watts

usage

Inside IP20

Applications

advertising
signage

projection

fixed

Distance projection recommended night

5m

Distance projection recommended normal lighting (300 lux)

2.5m

cooling

No fan, heat sink

fixation

Wall / Ceiling
No customer reviews for the moment.