 
Spotlight rotating logo light LED 50 Watts indoor
50 Watts indoor LED light logo projector (with logo rotation)
Responsive customer service
Stock & Engraving gobo in Europe
Quality / Price ratio
A luminous

rotating

logo projector with LED technology for innovative signage or advertising!
> Possible uses:
- luminous logo projection in shop, restaurant, bar,
- luminous arrow projection to orient visitors,
- projection of the luminous pictogram on the ground,
- projection of illuminated advertising on the ground,
- projection address Facebook or Instagram, etc.




> Our bright logo projector:
LED power: 50 watts
LED brand: Cree
LED operating time: 30,000 hours
Recommended projection distances :
- night: 10 meters,
- normal lighting (300 lux on the ground): 3 m,
- Intense lighting (500 lux on the ground): 2.5 m.

Use: indoor (outdoor model available) and commercial.
Logo rotation: rotary projection controllable by on/off button (fixed model available).
Number of visuals: 1 visual at a time (to be ordered in the GOBO ENGRAVING menu).
Gobo installation: Gobo already installed in the projector for immediate use.
Projection focus: manually adjustable for sharp projection.
Installation advice : in order to avoid the distortion of the visual we advise you to make a projection from the front or with an angle of maxi 30 °.
Electrical connection: power cord with mains outlet (you can cut the cable if necessary to connect to ceiling terminal for example).
Installation: wall, ceiling or free installation.
Angle projection orientation: manually adjustable.
Colour: anthracite black.

Dimensions: 25x9x29 cm
Weight: 1.6 kg
IP: 20
Lumens: 3500
Temperature: 6500 K
Aperture angle: 17°
Cooling: silent model without fan. Cooling by heatsink.
Operating temperature: -20° / +65° C

Delivery: average time with visual engraving: D + 7

Warranty: 2 years for conventional commercial use. Not scheduled to operate on 24/7. But for commercial use lit up to 8 hours a day.


> Personalization of your projection:
The glass gobo supports your logo, message and advertisement for your light gobo projector.
Laser engraved technical glass slide with your logo, message, panel, arrow, etc. in black and white for projection in white or color. By default the projector is delivered without gobo, you must order one according to your needs from the GOBO ENGRAVING menu.
> You can either choose a stock visual (Pizza to go, arrow, etc.) or order a custom gobo with your file from the GOBO BURNING menu (our projectors come without gobos as standard).
| | | |
| --- | --- | --- |
| | | |
| | | |
| | --- or --- | |
Data sheet
LED Power

50 Watts

usage

Inside IP20

Applications

Retail / Store
advertising
signage

projection

Fixed / Rotary

Distance projection recommended night

10m

Distance projection recommended normal lighting (300 lux)

3m

Distance projection recommended strong lighting (500 lux)

2.5m

cooling

No fan, heat sink

fixation

Wall / Ceiling
Recommended product(s)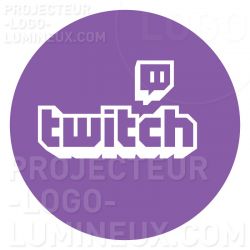 No customer reviews for the moment.